HAPPY FRIDAY!
HAPPY FRIDAY!
21 April 2020 (by admin)
Friday was always everyone's favourite day of the week when we were 'physically' at Kingsisland. We always loved seeing and playing with our friends during Golden Time and playing football outside during GAA Friday.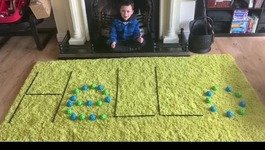 As you know we couldn't be with our friends today enjoying our playground, so we decided we would come together with each other in the digital world.
Thank you to everyone for sharing their photos. They have made a very tough and emotional week that little bit easier to deal with. The joy on our children's faces are are just a pure treasure. The creativity and humour in the photos is absolutely priceless. We ❤❤❤ our whole Kingsisland community. Stay safe.