16 October 2019 (by admin)
Primary 3 have now their final product after a few tough weeks of planning, building and designing our own house!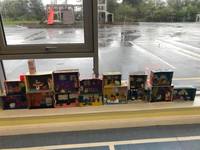 Check out the attention to detail that has went into the rooms.... baths, wardrobes with doors, xbox controllers, lights to name but a few! We think they look amazing!